See How Impact Resistant Products Including impact windows and Doors saved this Home:
Tampa replacement windows from Buyimpactwindows.com exceed industry standards. Our window options offer exterior solutions that increase energy efficiency and enhance the look of your home. Impact windows and doors provide superior protection against hurricanes and other extreme weather events, and require no preparation. You are protected once they have been installed.
Impact Windows and Doors
Florida's #1 Brand of Impact Resistant Products to Protect Families
CWS has an unmatched reputation for quality, performance, and service is why thousands of families rely on CWS and Buyimpactwindows.com. Our aluminum and vinyl products provide protection against hurricanes and other extreme weather conditions, as well as better security from would-be invaders, noise pollution, ultraviolet rays, and others.
What are the benefits of impact windows and doors?
Doors and impact windows are made to resist breaking when struck. Hurricane windows are made with laminated glass and have a durable interlayer to keep them in place even after a severe impact. This protects against extreme weather elements. They provide greater home security, noise reduction, convenience, and increased comfort.
Check out these impact-resistant products.
Impact glass absorbs noise and reduces common disturbances.
See how impact resistant products keep your home quieter:
These hurricane impact windows are more than just resistant to the elements. They also repel intruders with their durability and shatter resistance.
Check out these impact-resistant products that keep your family safer.
Impact windows and doors are a great way to lower your energy bills, reduce your home insurance premiums and increase your home's value.
Buyimpactwindows.com, the Best Window Company in Tampa, FL that offers high-quality doors and windows.
Their extensive product range includes vinyl replacement windows, doors, comfort room enclosures, and more. This window company offers replacement windows and doors to residential and commercial customers.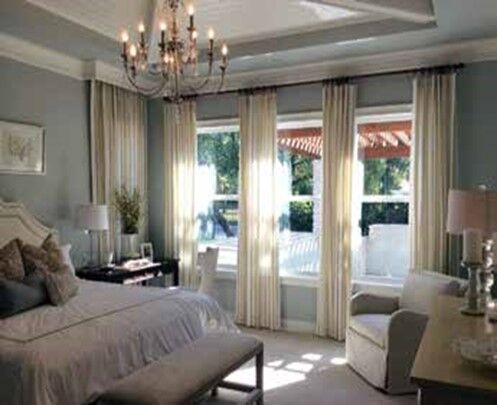 Buyimpactwindows.com is Tampa's Number 1 Window and Door Installation Company. For a free in-home estimate,
Call us at (813) 957-9866
Buyimpactwindows.com, the premier source for energy-efficient replacement windows and doors, siding, and doors is the best. Made in Florida.
Hurricane Impact Windows
Tampa replacement windows from Buyimpactwindows.com exceed industry standards. Our window options offer exterior solutions that increase energy efficiency and enhance the look of your home.
Ready to Install Impact Doors
Tampa replacement doors from Buyimpactwindows.com are designed for excellence. These doors will improve the curb appeal of your home and provide you with the protection and quality that you expect.
Unmatched Window Replacement Installation
Professional Installers
Factory-trained
Trusted & Insured
Services for the Commercial Sector
Buyimpactwindows.com in Tampa offers replacement windows for commercial buildings, such as apartments and hotels.
Buyimpactwindows.com installs replacement Tampa windows with CWS Windows
Buyimpactwindows.com offers professional installation of CWS windows and doors, which are specifically designed for Florida. Buyimpactwindows.com is the best choice for you if you want to prepare for impact, keep heat intruders out of your home, or reduce outside noise has you covered. Because we believe that everyone deserves to have the best quality products at an affordable price, we offer them. We serve single-family, manufactured, condos and townhomes throughout Tampa Bay, including Pasco, Pinellas, and Hillsborough Counties. Impact windows, non-impact Windows, sliding glass doors and entry doors are all available. We also offer patio door replacements, front door replacements, energy-efficient windows (Energy Star Label), and hurricane-resistant windows. All of this at a competitive and affordable price.
There are many types of replacement windows available
These are just a few of the many types of windows we can install.
Vinyl impact windows and vinyl windows
Non-impact aluminum windows and aluminum impact windows
Single hung windows
Impact slider windows
Double hung windows
Impact windows
Bay windows
Casement windows
Bow windows
Slider windows with two- or three-panels
Interior and exterior Impact Doors
impact sliding glass doors
French doors
accordion doors
Contact Buyimpactwindows.com to learn more about our window company in Tampa. We are proud to serve many Central Florida communities, including Tampa and the surrounding areas. We are confident that the replacement impact window you buy from us will be the last one your home needs.
Hurricane-proof Windows
Buyimpactwindows.com is Tampa's Window Replacement Tampa winner in the War on Weather! Our Tampa Windows and Doors are not damaged by rain or wind.
The Best Noise Reduction Windows
Window Replacement Tampa provides the best sound-resistant replacement windows in the business. Tampa Windows are up to STC 40. We guarantee that you will not find better quality windows or window installations in the Tampa Bay Area. Our Tampa Window Replacement offers the best sound-resistant replacement windows. Our Tampa Windows are up to STC40. We guarantee that you will not find better window quality or window installation in Tampa Bay.
Energy-efficient Impact Windows for Tampa Bay
Our Impact Window is the most energy-efficient in Tampa's window market. It withstands heat, keeps the view clear and blocks approximately 98% of the harmful UV Rays.
Quality and Craftsmanship unlike any other. Call us at 813 957-9866 for a free quote
Tampa Replacement windows
Window companies that are experts can transform a house's appearance by replacing damaged windows. There are many options:
Get rid of old windows and hang new ones.
To hang new types of windows or sizes, we need to remove entire frames and other structures.
To expand infrastructure in support of upgrades like bay windows
New construction: Hanging windows
Premier Window & Door Company serving Tampa, FL Homeowners
It can be difficult to find a reliable local company that offers window and door services. You may find it difficult to search the internet for reputable local window and door companies with positive reviews and lots of experience. Reece Windows & Doors is the best choice for you! We are the top local Tampa window and door company.
Five-Star Window Installation Service
All our installers are trained in-house so that you can expect great attention to detail and friendly service throughout your replacement window or door project. We have over 40 years industry experience so you can trust us with your most important asset, your home.
Premium Hurricane Impact Windows
Our vinyl windows and doors come from the industry-leading manufacturer CWSWindows. They are built to last. You can customize your windows and doors with a variety of colors or other customization options.
Excellent Warranties
Our windows and doors are expertly made and installed with strong warranties. Our industry-leading guarantee will back your new windows and doors when you choose us to partner on your next window replacement or door installation project.
Our Promise to you
Buyimpactwindows.com has been pledging to provide 100% customer satisfaction in the Tampa Bay area for years. We are available to help you if you have any problems with the product that you bought from us. We will quickly find a solution.
The Commercial Division at Buyimpactwindows.com can provide all the impact doors and windows you need for your next project.
We are experts in impact windows and doors for high-rise, multifamily and assisted living projects. You can order multifamily windows and doors, or a supply-only package with sliding glass doors and windows. For more information, call us at 813 957-9866.
Energy Company Rebates Available
Buyimpactwindows.com energy-efficient windows and doors can not only help the environment and reduce electricity costs but also help you save money! Get rebates from energy companies when you buy any of our windows and doors.
Learn more below
Where can I inquire about Tampa's energy rebate?
Before you begin completing the Window Replacement rebate application, please have your 12-digit account numbers and the following information in electronic format (saved on your computer). The application will "timeout" if it is left idle for a long time as a security measure. You will need to ensure that your electronic documents are ready for upload in order to avoid any inconvenience.
The NFRC report and a copy the NFRC sticker from each window must be replaced
If the contractor installs it, a detailed contractor proposal
Paid receipt/invoice (proof that you purchased)
Once you are ready, fill out and submit the Window Replacement Rebate Application within 90 days of installation. Once you submit the application, you will receive an enrollment/confirmation number that you can use to access your application. Be sure to write down and save the enrollment/confirmation number. You can reach us at 813-275-3000 on weekdays between 8 and 5 p.m.
To access an existing application, simply enter the enrollment/confirmation number you received when you initially submitted your application. This number will allow you make any necessary changes or upload files.
*Rebate applicable to the square footage of windows that have been replaced.
Source: tampaelectric.com