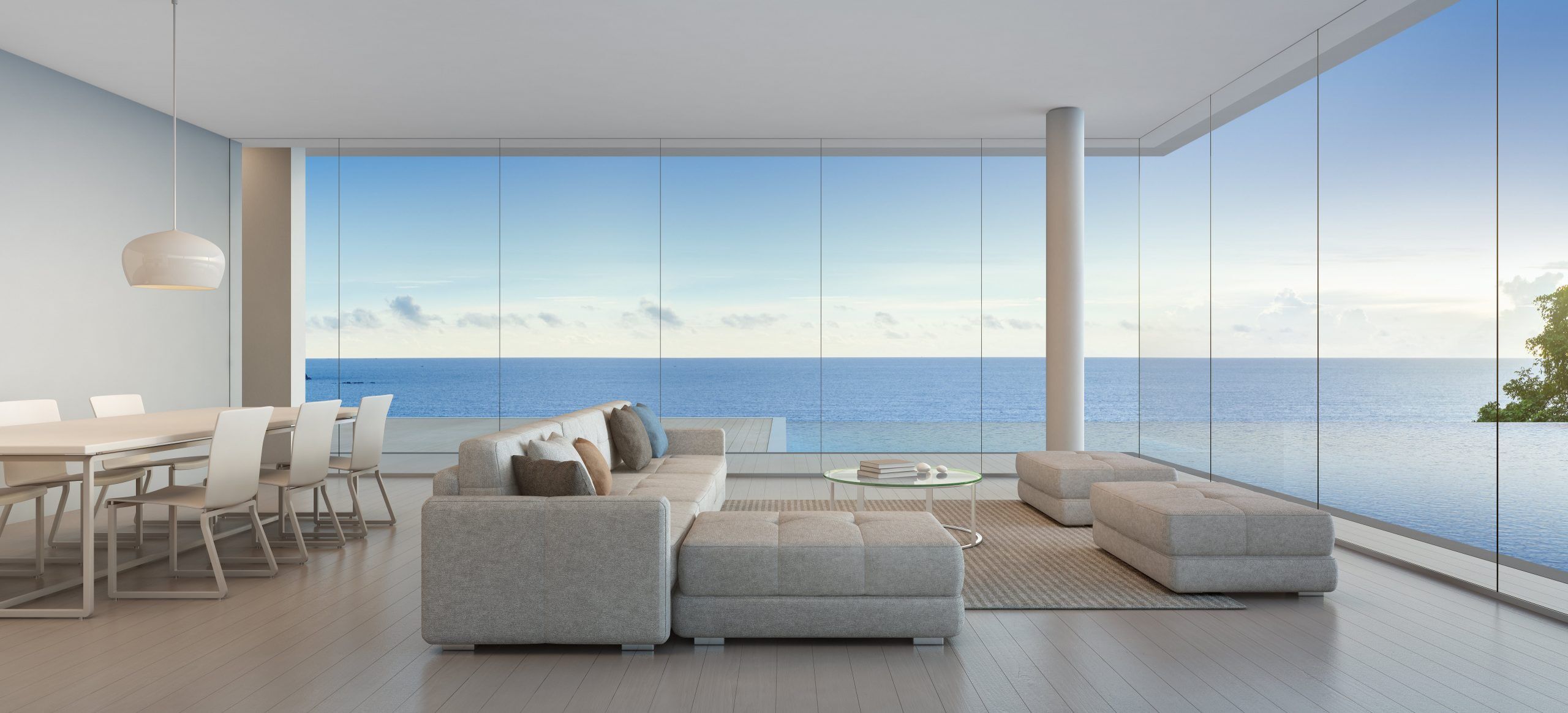 Impact Windows FAQs
People also Ask these Questions
Impact Windows People Also Ask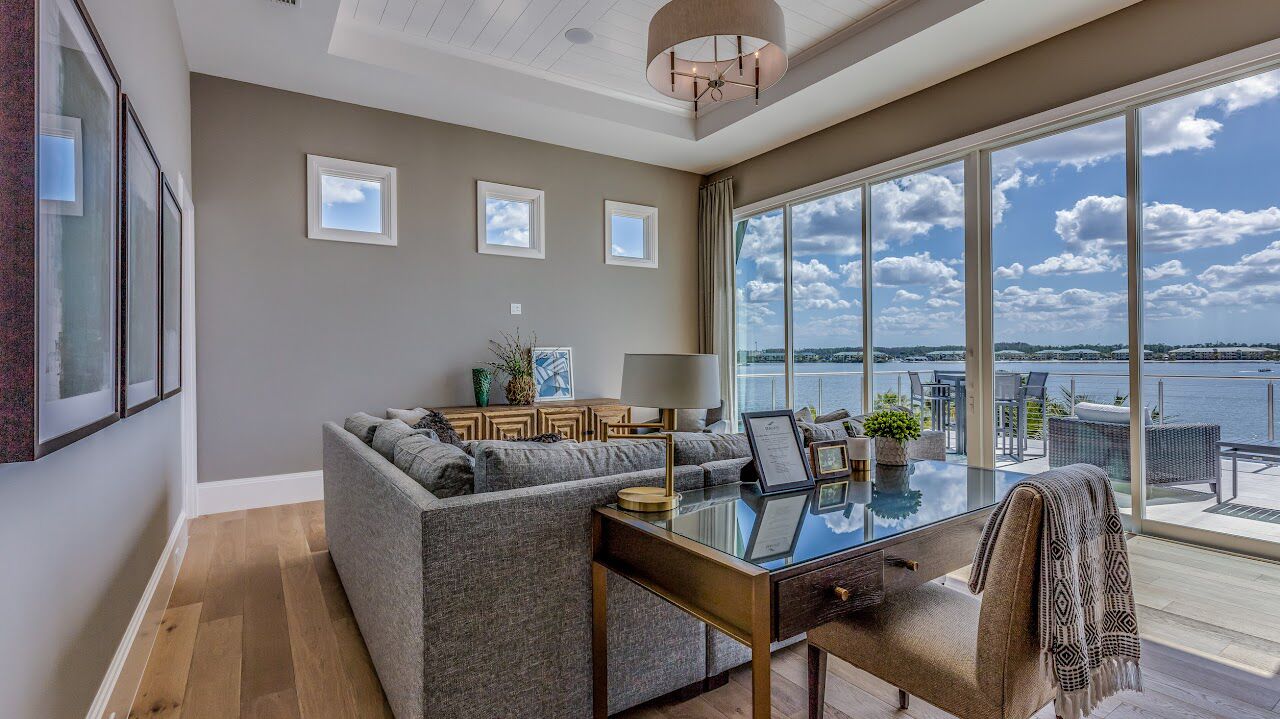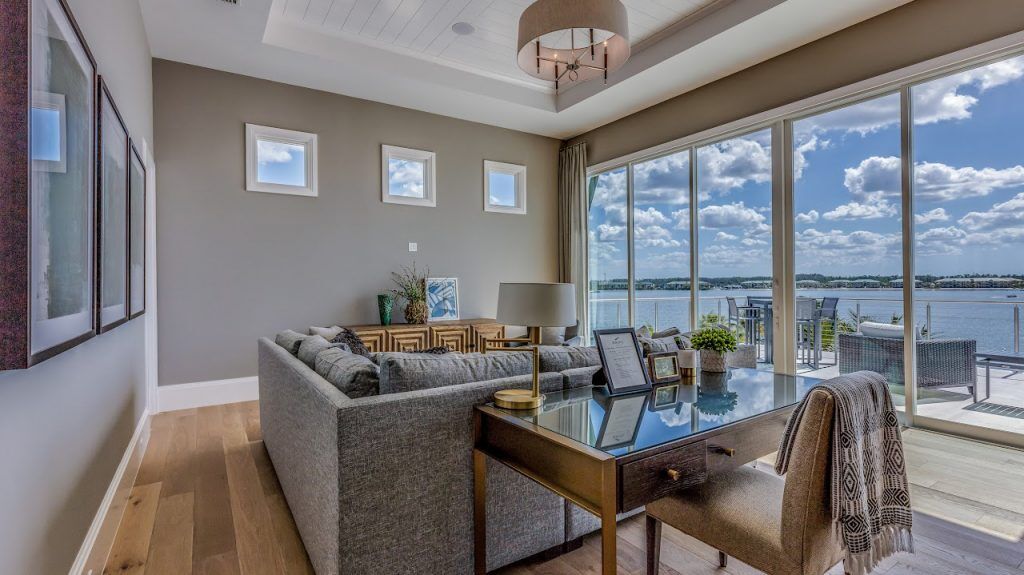 A storm window is one that is installed on the exterior of existing window panes. They are intended to increase thermal insulation and soundproofing. They can also be used to shield glass windows from hail or flying branches during stormy seasons. Storm windows are an option for homeowners who are unable to repair their windows without sacrificing aesthetic value when it comes time to sell.
Storm windows are made of a variety of materials, including strong glass units and flexible plastic sheets. Storm windows can be installed temporarily for simple removal during the warmer months, or permanently for year-round benefits. The various pane selections will have varying optical quality and will age differently over time.
The most popular frame materials are wood, vinyl, and aluminum. Aluminum is a robust, light, and low-maintenance material, but it has a low insulating value. Extreme temperatures can cause wood and vinyl to expand and compress as a result. Purchasing a temporary storm window during the harsher seasons may be your best option until you can afford to replace the glass on your permanent windows with insulated replacement glass.
Replacing your home's windows can appear to be a daunting task. To gain a better understanding of the projected costs, it's critical to consider the type, material, and location of your windows. The average cost of replacing a mid-range double-hung window is approximately $600, but this figure can range between $200 and $1,200.
Cost Calculator for Windows*
Costs range between $400 and $1200 on average.
*These prices are per window and are based on the purchase of a mid-range double-hung window.
Do you live in an area prone to storms, hurricanes, and tornadoes? If you answer yes, you should invest in impact windows. Additionally, these windows are referred to as hurricane or impact-resistant windows. Numerous benefits exist to installing impact windows in your home.
1. Protection against hurricanes, storms, and burglary. While the majority of people associate impact windows with hurricane and storm protection, impact windows also provide peace of mind in knowing they provide an extra barrier of protection against burglary. These windows feature a PVB interlayer sandwiched between two layers of glass, making break-ins more difficult. Impact windows, as a result of this layer, are best equipped to withstand even the most powerful storms or hurricanes. Or, in the event of a burglary, it will withstand thieves throwing bricks at the glass in order to gain access to your home.
2 Energy efficiency-By installing these windows in your home, you can significantly lower your utility bills while also providing maximum protection from hurricanes and storms. Hurricane windows are constructed with heavy-duty aluminum frames and glazing panes, which increases their energy efficiency. Additionally, they provide superior insulation capabilities by isolating interior spaces from changing weather conditions. These windows will reduce your energy costs primarily by allowing less light into your home, which will keep your home cooler during the day's hot hours.
3. Noise Reduction Additionally, impact windows are renowned for their unmatched ability to significantly reduce outside noise. They are arguably the most important factor in creating quiet environments and peace within properties and homes located near busy highways, busy intersections, or areas with high traffic.
Is it possible to break into impact windows?
Impact-resistant windows are built to withstand high-speed debris impact. Impact-resistant windows will split rather than shatter, as a regular pane of glass would.
It should go without saying that impact resistant windows are meant to protect your house from the weather, but did you know they may also help safeguard your home and family against burglary? One of the most frequent ways for burglars to gain entrance into a house is through damaged windows or doors. Breaking the glass in a window or door allows burglars to unlock the unit and access your property. This approach is simple and rapid, allowing them to enter your home in seconds before anybody notices. Impact resistant windows are built to withstand high-speed debris impact and will split rather than shatter, as a regular pane of glass would. Impact resistant windows are built in the same way as your car's windshield is. A plastic interlayer separates the layers of glass and holds the panels of glass together after impact. Although impact resistant windows are not entirely burglar safe, smashing through them can be far more difficult and time-consuming than most criminals are prepared to put up with. Burglars often depend on speed and stealth to reduce their chances of getting detected, but impact resistant windows limit their ability to enter your house swiftly and silently.
How much are you estimated to save by installing impact windows?
Installing hurricane impact windows may save you up to $10,000 per year, which may seem unbelievable. This is an excellent method to save money on homeowner's insurance if you've been wondering how to do so. Updating all of your windows and doors to hurricane impact windows will give you the highest level of security and will relieve you of any concerns about your safety. Furthermore, you will be entitled to yearly homeowner's insurance reductions as a result of this.
Speaking with your insurance provider can provide you with further information on what you need to do to receive your discount. Depending on where you live and the sort of insurance you have, you may be able to decrease your rates in half. If you qualify for discounts, they will most likely continue yearly, but you should check with your insurance carrier for further information, so you can determine the total amount you can save.
Numerous factors, including your location and whether you opt for midrange or upscale windows, affect how much windows cost and how much you'll recoup from your investment. However, this is what the raw data indicates. On average, you'll likely add $9,672 to the value of your home at resale as a result of this project, the cost of replacing a single window can range from $200 to $1,800. This does not include the cost of custom or nonstandard-size windows, which can easily push the bill above $20,000. Accepting the reality of these costs becomes a little easier when you consider that, on average, if you spend slightly more than 12 grand, you'll likely receive slightly more than 10 grand back. Additionally, you won't have to worry about old windows slamming the door shut on your home sale as it nears completion.
Hurricane windows and impact windows are not the same thing.
While some people use the phrases interchangeably, impact windows and hurricane windows differ in important ways, most notably in the amount of resistance they provide. Hurricane windows have less insulation and serve primarily to protect against wind damage. They offer minimal protection against projectiles(or other unwanted intruders for that matter, including noise intrusion). To put it another way, it's not as hurricane-proof as you'd want when storm season arrives.
The laminating technique distinguishes impact windows.
The way the laminated glass panes are glued together with the interlayer distinguishes the various types of impact windows on the market. The two most popular varieties are made up of numerous layers of polyvinyl butyral (PVB) sandwiched between sheets of glass, which can withstand minor projectile impacts or PET laminated glass coupled with PVB-treated glass. This type provides highly robust glazing but comes at a greater cost.
Impact windows must be used in conjunction with stronger window frames.
When installing impact windows, it is preferable to replace the complete window system rather than attempt to adapt. Impact windows will not function properly unless they are attached to equally strong window frames to assist maintain stability.
Installing impact windows in your house is a fantastic method to protect and increase the value of your property right away. Give us a call now if you'd like to learn more about installing impact windows to your house. We would be delighted to do a site visit and offer a free estimate.
Call us at 727-900-5588
The installation of impact-rated glass is mandated by Florida building code for homes in East Hillsborough County. Impact windows can withstand Category 5 winds of more than 140 mph.
Is it true that storm windows assist in keeping the heat out?
Storm windows are an excellent way to save the expense of heating and cooling your home's interior. They prevent heated and conditioned air from exiting the home while also preventing hot and cold air from entering
1. What Makes a Window Impact Resistant?
Impact-resistant glass has been around since at least World War II when military vehicles started using bulletproof windshields to protect their drivers from enemy fire. Today's window manufacturers have taken this technology one step further by creating laminated safety glass that can withstand high levels of force without shattering into dangerous shards. Tempered glass is commonly used for impact-resistant glass. This indicates that the glass has been heated to make it stronger and more resistant to temperature fluctuations. Tempered glass's heated effect can also be coupled with laminated annealed glass to form a hybrid window. With the strength and resistance of temperament and the shatter-resistance of lamination, these windows are frequently referred to as impact-resistant windows – but some places also refer to simply laminated windows as such.
Impact windows and Impact doors are constructed with robust frames, impact-resistant laminated glass, and a proprietary silicone glazing technique that prevents the glass from breaking away from the frame. Two panes of glass are joined together by a transparent polyvinyl butyral interlayer to form impact-resistant glass.
While wind-borne debris or a break-in attempt may fracture the glass on contact, the interlayer keeps the window and door intact, preventing damaging winds or criminals from entering your home. By replacing standard windows with impact-resistant windows, you can maximize energy efficiency while also protecting the envelope of your home.
Our Impact Hurricane windows and doors are Installed in these Florida Cities:
Tampa – St. Petersburg – Clearwater – Belleair Beach – Largo – Indian Rocks Beach – Indian Shores – Redington Shores – Redington Beach – Madeira Beach – Treasure Island – St. Pete Beach – Sarasota – Bradenton – Port Charlotte – Venice Beach – Punta Gorda – Laurel – Ellenton – Tierra Verde – Fort Meyers