Hurricane Proof Windows Call 727-900-5588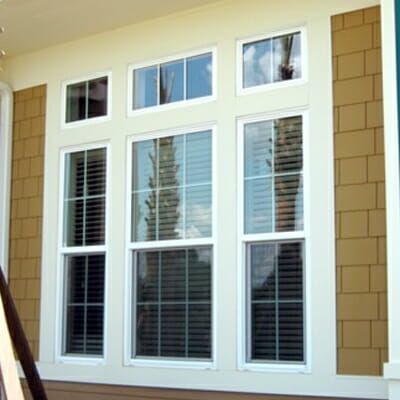 Hurricane Proof Windows
BUYIMPACTWINDOWS.COM is a leading supplier of hurricane proof windows and doors in Southwest Florida. Our hurricane resistant windows are constructed with robust frames and impact resistant laminated glass. With our hurricane proof windows from BUYIMPACTWINDOWS.COM you can sleep well knowing your family and belongings will be safe from hurricanes.
Call and schedule your free In-Home Window Inspection and Estimate at 727-900-5588
Impact windows and Impact doors are constructed with robust frames, impact-resistant laminated glass, and a proprietary silicone glazing technique that prevents the glass from breaking away from the frame. Two panes of glass are joined together by a transparent polyvinyl butyral interlayer to form impact-resistant glass.
While wind-borne debris or a break-in attempt may fracture the glass on contact, the interlayer keeps the window and door intact, preventing damaging winds or criminals from entering your home. By replacing standard windows with impact-resistant windows, you can maximize energy efficiency while also protecting the envelope of your home.
The most common type of window is the double hung window. It has two sashes that slide up and down along tracks. This allows people to open the window by raising one sash at a time.
• Hurricane windows are designed to withstand hurricane force winds up to 185 mph (295 km/h).
• They are tested to withstand winds of up to 200 mph (322 km/h) and have been certified by Underwriters Laboratories (UL).
• They are manufactured using the highest quality materials available.
• They are available in many different colors and styles.
• They are energy efficient and cost effective.
Call for a free in home estimate and window inspection at 727-900-5588
Vinyl windows are made from polyvinyl chloride (PVC), which is a plastic that is flexible and durable. Fiberglass windows are made from glass fibers that are bonded together into a strong, rigid structure. Both types of windows are used for hurricane protection.
Hurricane Impact windows are built to resist hurricane-force winds and high-speed debris strikes. This is not to say that impact windows will never break in the actual world. However, they are more likely than any other style of window to survive Category 5 hurricanes.
Custom Tailored
In hurricane-prone areas, you are guaranteed to find a lot of houses fitted with hurricane impact windows. Hurricane windows are available in an array of designs and can be custom tailored to suit your property.
Built to survive hurricane-force winds
Impact windows are built to survive hurricane-force winds and high-speed debris hits. This is not to claim that impact windows will never break in the actual world. However, they are more likely than any other design of window to survive Category 5 hurricanes.
Prevent burglars from breaking into your windows
Aside from shielding the interior of a property from flying debris, they keep the residents safe from injury during a storm. Other benefits are that they can assist prevent burglars from breaking into a property, and can also be utilized to make your home more energy-efficiency.
What are the Cons? Hurricane impact windows can be pricey, although they can avoid glass breaking and will offer a lot more protection than you would get if you weren't to have them put in at all!
The biggest downside is that they are quite heavy, so they may need to be professionally installed.
What are the Pros? Hurricane impact windows can provide much better protection against flying debris than traditional windows. If you live in an area where there's a risk of hurricanes or tornadoes, then it makes sense to invest in these windows.
How do I know what type of window I should buy? There are many factors that go into choosing the right type of window for your home. Some of the things you'll want to consider include:
The size of your home
Your budget
How much natural light you want to let in
What kind of climate you live in
Whether you're looking for a single pane or dual pane window
If you're considering hurricane impact windows, you'll want to think about how well they fit your needs. For instance, if you live in an area with a low risk of hurricanes, then hurricane impact windows aren't really necessary. But if you live in an extremely dangerous area, then this could be a great investment.
If you're thinking about installing hurricane impact windows, then you'll want to look into their installation process. You don't want to install them yourself because it can be very difficult and time consuming. It's best to hire a professional installer who has experience doing this sort of job.
Windows that are hurricane-resistant
What Hurricane-Resistant Windows Do to Keep You Safe in Storms The primary advantage of non-breaking hurricane-resistant windows is that they prevent water from damaging the interior of your home, but the true advantage is structural.
Specifications in terms of technology Following the devastation caused by Hurricane Andrew in Florida in 1992, which is estimated to have caused $25 billion in damages, the demand for hurricane-resistant windows reached its peak.
Beginning in 2002, new homes in Florida and some other high-risk areas were required to be built with hurricane-resistant shutters or hurricane-resistant windows in order to reduce the likelihood of a total collapse of the structure.
Hurricane-resistant windows are intended to assist a home in surviving a storm with winds exceeding 200 miles per hour (Category 5).
Costs Although hurricane-resistant windows can increase the overall cost of your construction project, they provide excellent protection during storm season.
Tip Consider checking with your local window manufacturer or installer for hurricane-resistant windows that may have been ordered in the wrong size by other contractors if your structure is a new construction.
Impact-resistant glass treated with a layer of polyvinyl butyral (PVB) or ethylene-vinyl acetate is used in the construction of buildings that are marketed as hurricane-resistant or stormproof (EVA).
In this way, the shatter-resistant quality of the window is improved, though not to the same extent as genuine hurricane-resistant windows.
Even though genuine hurricane-resistant windows are expensive, they can be a wise investment in areas that are prone to extremely strong winds.
One of the most common types of hurricane-resistant windows is made up of a thin film of PVB (polivinyl butyral) or EVA (ethylene-vinyl acetate) that is sandwiched between two layers of glass.
They are one of the most expensive types of hurricane-resistant windows available on the market.
The windows that can withstand hurricanes are also available in a variety of thermal options that can be used in various climates.