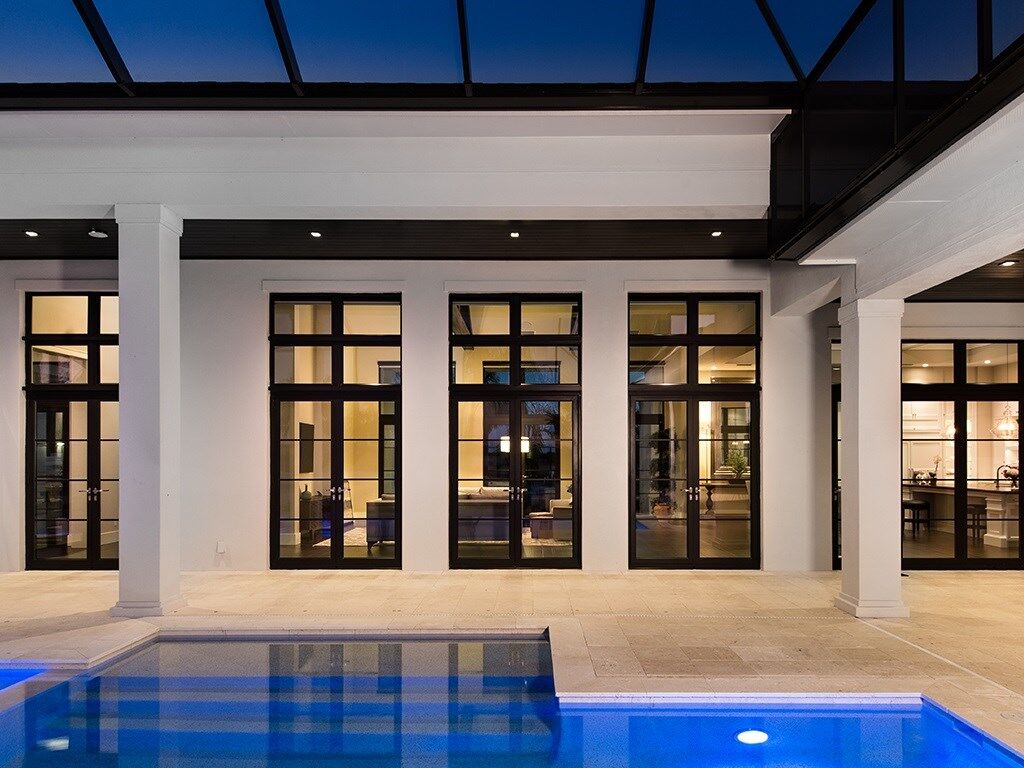 #1 Elite Impact Hurricane Doors
Impact Hurricane Doors and Hurricane Sliding Glass Doors
Buyimpactwindows.com provides a wide selection of replacement windows, doors, and shutters for the Central Florida area. We feature a large selection of top-quality brand-name products at affordable prices. Our experts are standing by to help you find the right doors for your home.
Call and schedule a free in-home estimate at 813-957-9866
You are making the best choice for your home by buying hurricane impact doors and windows doors that protect you in case of hurricanes. They will also guard your home from burglars, in addition to the obvious benefits of hurricane protection. Although it is typical to believe that burglars enter homes through windows, this is not always true. A lot of burglars break down doors with baseball bats. With a brand new impact-resistant door, you can forget about worrying about a damaged window. These are best hurricane impact doors money can buy.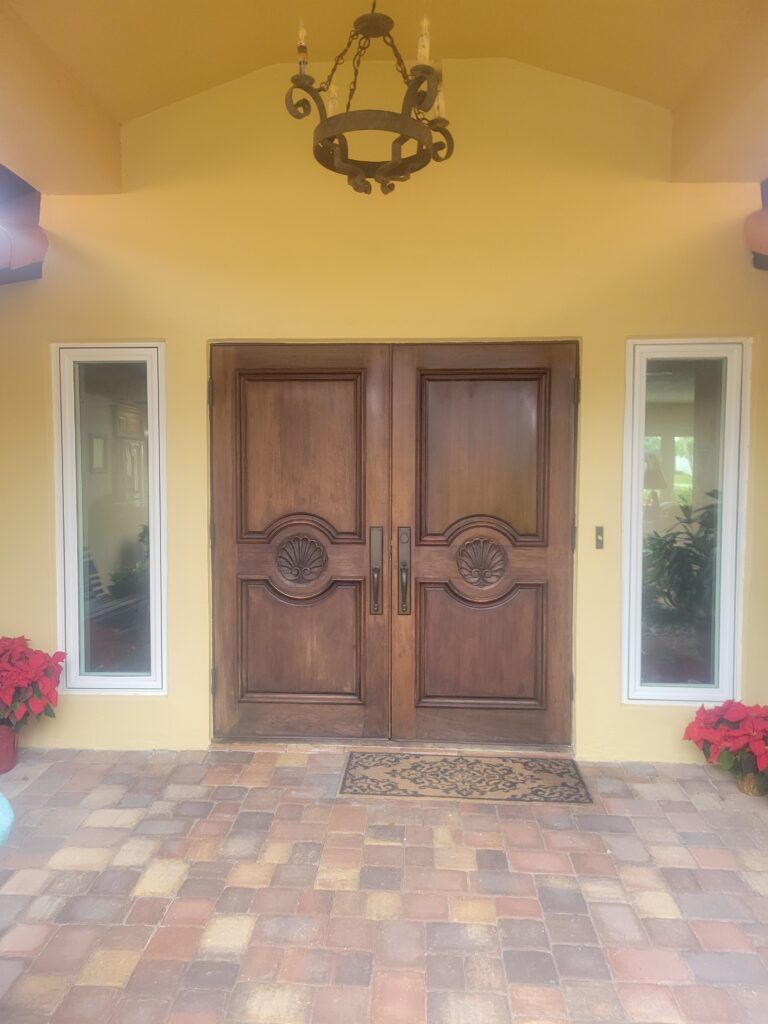 Impact Hurricane Doors
The first thing to bear in mind is that a high-quality impact-resistant door is costly. A sturdy and durable door is necessary in order to safeguard your home against hurricanes. There are a variety of styles and options for doors that are impact-resistant. You can choose one that complements your home's style and enjoy peace of mind knowing your home is safe. In addition to being safe hurricane-impact doors also offer more security than traditional entry-door. Call 813-957-9866 to get hurricane impact doors price quote scheduled.
The next step to secure your home from storms is to choose the most appropriate kind of door. A standard entry door is not able to resist the power of a hurricane. It could even explode depending on the strength of the storm. But a hurricane-impact door is constructed to withstand these fierce winds. The door is constructed of thick fiberglass panels and composite reinforcements that prevent it from breaking or bending.
In addition to doors of high-quality that are hurricane-proof, they should be secured with a sturdy and durable lock. A good hurricane impact door should be equipped with a locking system that can stand up to the force of a storm. A strong frame is also essential for a high-quality hurricane impact door. The frame must be strong enough to support the weight of the door. A normal door cannot withstand the force of such forces. A good impact window should be strong enough to withstand the force of powerful winds and debris.
A hurricane impact door reduces the impact of projectiles flying through it and also reduces noise within the home. Unlike a regular glass door, the impact glass door is bonded with two or more panes of glass and protected by a thin layer. The home is protected from flying projectiles in the event of a hurricane. And because the glass is impermeable, it will not be broken by the hurricane. That is why it is also crucial to have impact-resistant windows.
In addition to being attractive, A hurricane impact door can also protect your home from rain, wind, and debris. It also helps keep noise at bay and blocks 99% of UV rays. In addition to these advantages, the hurricane-proof door can also increase the value of your home. To ensure that your home is safe and secure it is a great idea for you to install a hurricane proofing doors. As a precaution, consider installing an impact-resistant front door if you live in flood-prone areas.
A hurricane-resistant door has been tested by National Hurricane Center. This means it is able to be able to withstand the force of hurricanes. The doors are constructed of high-quality materials and are strengthened throughout to avoid breaking. They will not be damaged by the weight of the storm. If you live in a flood-prone area it is recommended to purchase a hurricane-proof door. It will not only help protect your home but will also boost its value. Cal 813-957-9866 and inquire about hurricane impact doors from buyimpactwindows.com
Impact-resistant doors are designed to withstand the force of hurricanes. They must pass the Miami-Dade Hurricane Zone test. The highest winds in this zone reach at 156 mph. This is enough to cause generalized and severe damage. A hurricane-proofed door will keep out flying debris. And a storm-proof door will also block hail which can cause flooding. Additionally, doors made from resistant to impact must be tested to ensure that they aren't damaged in the event of a storm.
The main benefit of installing an impact-resistant door is that it will reduce your insurance rates. When hurricane-prone areas are affected by tropical storms, a hurricane-proof door can help safeguard your home and property. If you live in an area that is frequently hit by storms it's a good idea to install these doors in order to reduce your insurance costs. Although you can purchase the materials at Home Depot or Lowe's, it's best to have an experienced professional complete the installation for you.
Impact Hurricane Doors Near Me
If you're looking for a door installer near me, you're in luck. Buy Impact Windows and doors installs new doors anywhere from Tampa to Sarasota and is certified by several industry organizations. Their technicians have the knowledge and skills necessary to provide exceptional service. And with their extensive network of offices nationwide, you'll find the service you need quickly. But first, let's review some important facts about door installation. How can you choose the right door installer?
Replace exterior door
Hiring door installers near me to replace exterior doors is an excellent way to save money and ensure proper insulation and security for your home. These professionals can also ensure that the new door is installed level and flush with the floor. The basic labor required to replace exterior doors includes measuring the jamb, mortising hinge locations, and setting up a work area. Related materials and supplies include fasteners and finishing materials. Once the door is installed, you will need to purchase a new lock set and handle set.
The cost to install a new exterior door varies, from about $155 to $995 for an average-sized home. The price will also depend on the size of the existing opening and the style of the door you choose. For example, installing an entry door that fits into an existing doorway can cost anywhere from $150 to $2,000, depending on the material and type. In addition, you will need to get permits and engineering plans for a new door, which can add an additional $250 to $300 to the total price.
Impact Hurricane Doors near me
If you're planning to install a new door, you might be wondering how to find a good one. There are several ways to do this, including calling a professional door installer near you or trying to install it yourself. Installing a new door can be tricky and requires a high level of skill. A professional will complete the job in one to four hours. Alternatively, you can attempt the job yourself by watching a DIY installation video. Many manufacturers produce such videos, and the reviews are often very positive. To do it yourself, you will need screwdrivers, a hammer, a drill and bits, a four-foot ladder, wood shims, and a box of 3″ screws.
While many experienced DIYers can install interior doors, they are unlikely to install exterior doors without the help of a professional. To ensure security and durability, exterior doors need to be installed correctly and sealed properly. Moreover, some doors are complicated to install and require advanced skills, such as storm doors and custom doors. Regardless of whether you're a novice or a pro, it's important to get references and get at least three price estimates. You can also check online reviews of door installers before hiring a professional. Never pay a door installer up front, or in cash.
Door replacement
Looking for a professional door installer near you? You've come to the right place. Door installation services from Buyimpact windows and doors can provide door installation services from Tampa to Sarasota. The company is accredited by several industry associations. Their technicians are trained and certified to ensure your door is installed properly. They also offer warranty options to protect your investment. You can call 813-957-9866 to request a free quote or to set up a consultation.
They will measure the opening in the door frame. Measure the width and length of the existing door, including the hinges. They may also want to take measurements along the inside of the frame on each side. Finally, measure the thickness of the existing door and any rebates. Once they have these measurements, they can begin the installation. You will love our white glove elite door installation service!
Interior door installation
You may have heard about the benefits of hiring a door installer to install your interior doors. But, do you know that there are some things that you must know before you do so? First, they must measure the opening for your interior doors. Next, you must choose the appropriate hardware. Professionals can help you choose the appropriate hardware for each door. Then, they can replace the hardware for you quickly and ensure a perfect fit.
There are several types of doors that you can install in your home. You can install the same door in all areas of your home, but make sure to consider the type of material you use. Some doors can be much heavier than others, while some can absorb sound. Keep in mind the size and weight of the space when deciding on the best material for your home. Make sure that the people who install doors near you have enough experience in the field.Impact Hurricane
Impact Hurricane Door companies near me
There are many reasons to buy your door from a door company near me. First of all, they offer discounts, and free delivery, as well as shop assistants and professionals who are available to offer advice and recommendations. Second, buying from a local company allows you to pick your door and have it installed quickly.
Our Impact Hurricane doors are Installed in these Florida Cities:
Tampa – St. Petersburg – Clearwater – Belleair Beach – Largo – Indian Rocks Beach – Indian Shores – Redington Shores – Redington Beach – Madeira Beach – Treasure Island – St. Pete Beach – Sarasota – Bradenton – Port Charlotte – Venice Beach – Punta Gorda – Laurel – Ellenton – Tierra Verde – Fort Meyers