Hurricane Impact Windows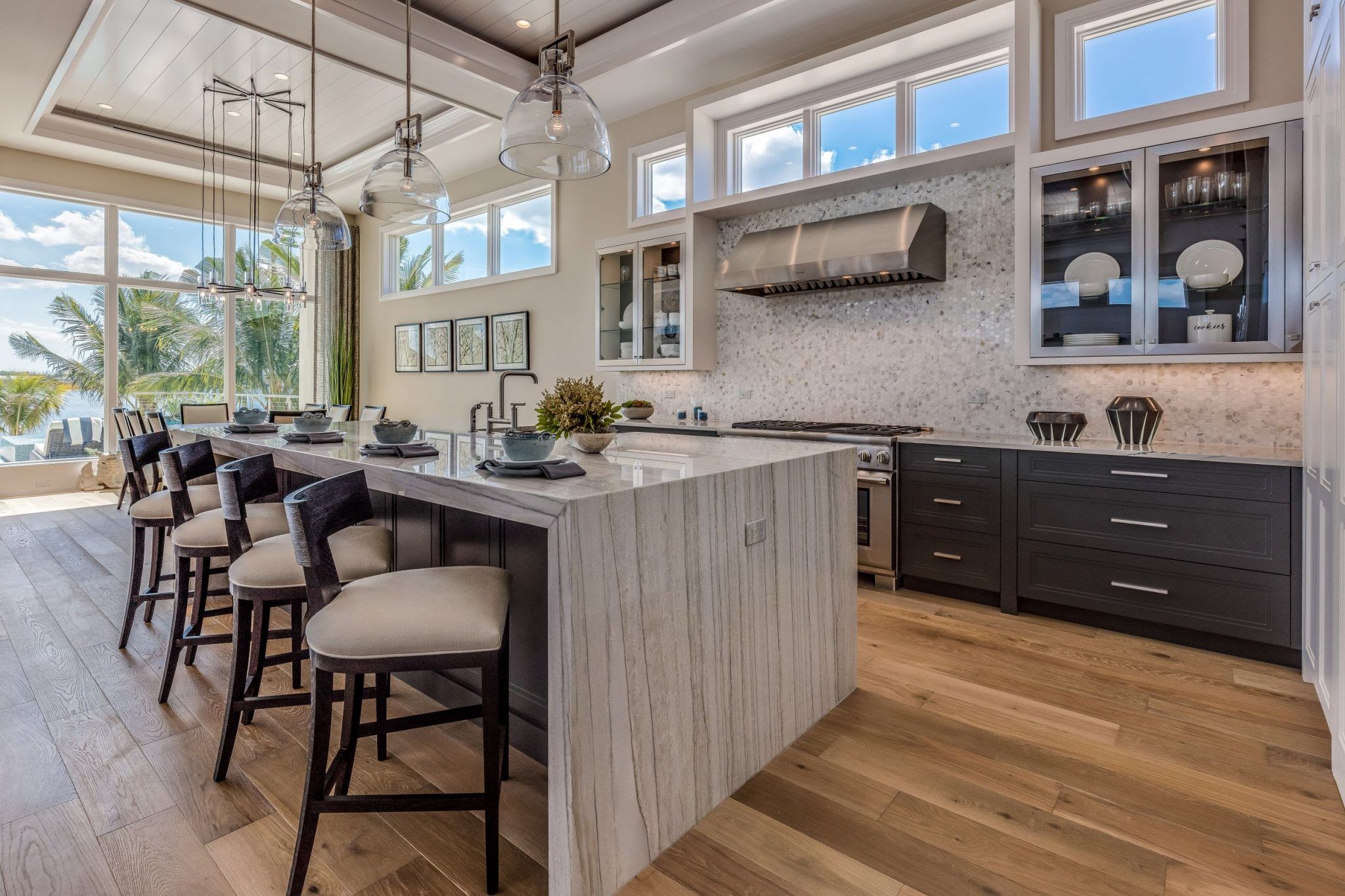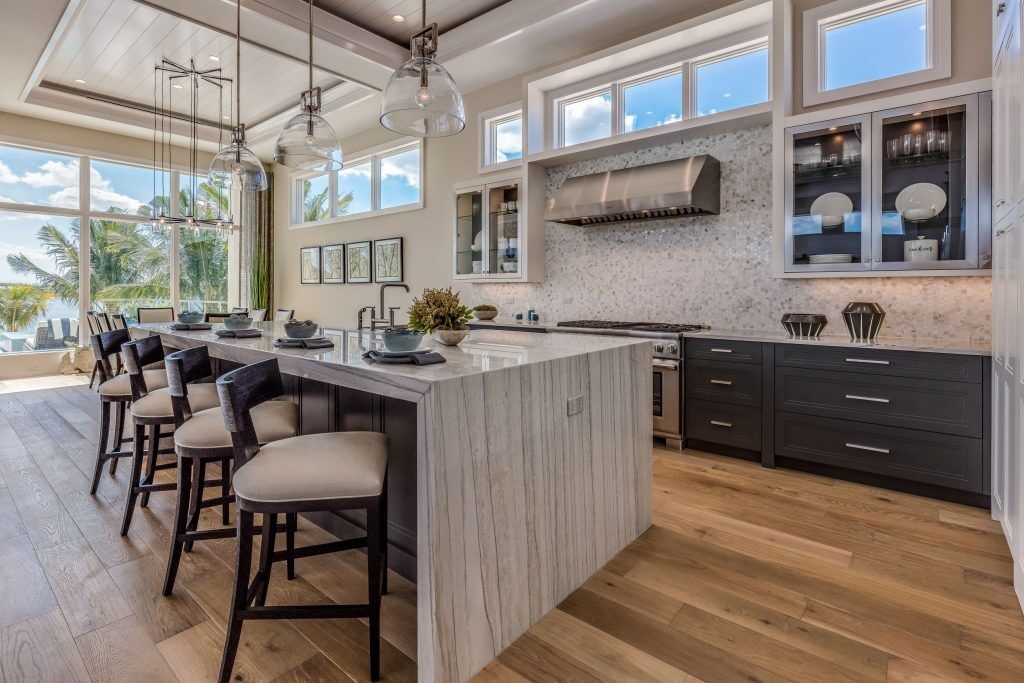 What are Hurricane Impact Windows?
Hurricane impact windows are a type of window that is designed to withstand the force of hurricanes. These windows are made from special materials and have been tested for their ability to stand up to hurricane-force winds, which can be as high as 200 miles per hour (322 km/h). They're also able to withstand extreme temperatures, making them ideal for homes in areas where hurricanes occur frequently.
Types of Impact Windows
Single/Double-Hung Impact Windows
The 'single' and 'double' refer to the numbers of sashes on the windows that slide up and down; a single-hung window will have just one operable sash, whereas a double-hung window will have both upper and lower sashes.
A single-hung window is usually the simplest option you'll find since it doesn't require additional hardware like hinges or brackets. This makes them ideal for homeowners looking for a simple solution. They're also very versatile since they can be used in a variety of different applications.
Double-hung windows are generally considered to be the best choice for those seeking maximum energy efficiency since they allow for greater airflow throughout the entire house.
They're also great for anyone wanting to add elegance to their homes. When combined with glass panes, double-hung windows offer a unique look that's sure to stand out from the crowd.
Casement Impact Windows
One great benefit of Casement Impact Windows is that they swing open in a hinge, and can rotate both vertically and horizontally. This is ideal for homeowners, as it gives them the option of opening the window either completely or partially. Opening the window partially allows air into the home, while blocking leaves and grass clippings. Meanwhile, opening the window completely allows for maximum ventilation. Casement windows are also know for their security, and feature sturdy locks and solid frames that withstand extreme weather conditions. They also perform very well against severe storms, so utilizing impact glass on a Casement window provides additional layers of protection.
Sliding Impact Windows
Sliding windows provide homeowners with a variety of benefits over traditional double hung windows.
With the exception of being on their side, sliding impact windows resemble double-hung impact windows. Two windows make up sliding windows, one of which is fixed and the other of which is made to glide horizontally. These windows easily take up no internal space to open and close, making them perfect for homes with low ceilings. Impact glass in sliding windows gives homeowners the aesthetic appeal of a traditional slider without the worry of glass breakage. This enables you to use a clean, contemporary style even if you are in a location that experiences frequent wind and rain. All of our sliding windows include a variety of features, including:
Each sliding window operates smoothly and easily thanks to tandem brass rollers that are resistant to corrosion. Your window can now slide open and shut as a result.
Minimal Air Infiltration: The amount of outside air that enters a home is greatly reduced by specially built air barriers and weather stripping.
Easy Cleaning – Our sliding windows' sashes slant inward, similar to a double-hung window, making cleaning simple. This eventually increases the lifespan of your windows and helps to maintain their brand-new appearance.
Energy-efficient Glass: To assist assure security and efficiency, Buyimpactwindows.com offers a choice of Low-E and energy-efficient impact glass solutions.
Picture Impact Windows
Picture impact windows are large pieces of stationery glass that are fixed in place, which means they do no slide, open or close. They are named for their ability both to maximize natural light and provide beautiful views while providing privacy. Most are custom shaped and fit into the space perfectly, creating a unique look and feel for each home. They're easy to clean and maintain because they just contain one piece of glass. And they work well in bay or bow windows, since they allow light to enter without opening up the entire frame.
Impact Glass Options
At Buyimpactwindows.com we offer a wide selection of impact glass options, including:
Low-E Glass: This type of glass has an extremely thin layer of silver between two panes of glass. It's designed to reduce heat loss from inside the house during hot summer days.
Solar Control Glass: Solar control glass reduces glare and keeps the sun out of yourliving room.
Privacy Glass: Privacy glass blocks unwanted views from the street or neighbors.
Custom Shapes: We have a variety of shapes available, such as round, square, oval, and more.
Our Impact Glass Products Include:
Casement Window Sash Sliders
Double Hung Window Sash Sliders
Single Hung Window Sash Slider
Sliding Door Sash Sliders
Picture Impact Windows
We also carry picture impact windows, which are large pieces of stationary glass that don't move at all. Picture impact windows are great for maximizing natural light and adding beauty to any room. They're ideal for bay or bow windows, where they block the view from the outside but still let plenty of light through. Picture impact windows are easy to install and maintain, and they come in a variety of sizes and styles.
Buyimpactwindows.com is committed to helping customers find the best products for their needs. Whether it's choosing the right size, shape, material, color, or design, we want to be sure you get exactly what you need. If you have questions about any of our products, please call us toll free at
Why Choose Hurricane Impact Windows?
The most important reason you should choose these windows over other types of windows is because they're built to withstand hurricane-force winds. This means that your home will be protected against damage caused by wind gusts during a storm. If you live in an area with frequent hurricanes, it makes sense to invest in hurricane impact windows.
These windows are also energy efficient. In fact, they use less than half the amount of electricity used by regular windows. They're also more durable than standard windows, so they won't need replacing as often.
What Are The Benefits Of Hurricane Impact Windows?There are many benefits to choosing hurricane impact windows. Here are some of the main ones:
They're Energy Efficient – These windows use less energy than traditional windows. That means that they're better for the environment and help reduce your monthly utility bills.
They're Durable – Unlike traditional windows, hurricane impact windows are made from stronger materials. This means that they'll last longer and require fewer repairs.
They're Built To Last – Because they're made from strong materials, they're able to withstand hurricane-force wind speeds without breaking.
They've Been Tested For Safety – These windows were specifically engineered to withstand hurricane-force storms. That means that they can protect your home from damage caused by high winds.
How Do I Know Which Type Of Window Is Right For Me?
When looking for hurricane impact windows, there are two different types available: vinyl and fiberglass. Vinyl windows are typically cheaper than fiberglass windows, but they don't offer the same level of protection. Fiberglass windows are much more expensive, but they provide superior protection. You may want to consider both options when purchasing hurricane impact windows.
Hurricane impact windows also keep your home quieter.
They are made of a special type of glass that is more sound-absorbing than regular window panes.
Noise Reduction
The benefits of hurricane impact resistant windows are many, and include energy efficiency, durability, strength and improved thermal performance. But perhaps the biggest advantage is noise reduction. A window that offers soundproofing properties reduces exterior noise transmission into your house, especially during windy weather conditions. And it makes sense; when you're trying to sleep or relax inside, the last thing you want to hear is the roar of thunderstorms and loud winds.
If you want to learn more about hurricane impact windows, contact us today!
Buyimpactwindows.com Hurricane Impact Windows and doors are Installed in these Florida Cities:
Tampa – St. Petersburg – Clearwater – Belleair Beach – Largo – Indian Rocks Beach – Indian Shores – Redington Shores – Redington Beach – Madeira Beach – Treasure Island – St. Pete Beach – Sarasota – Bradenton – Port Charlotte – Venice Beach – Punta Gorda – Laurel – Ellenton – Tierra Verde – Fort Meyers