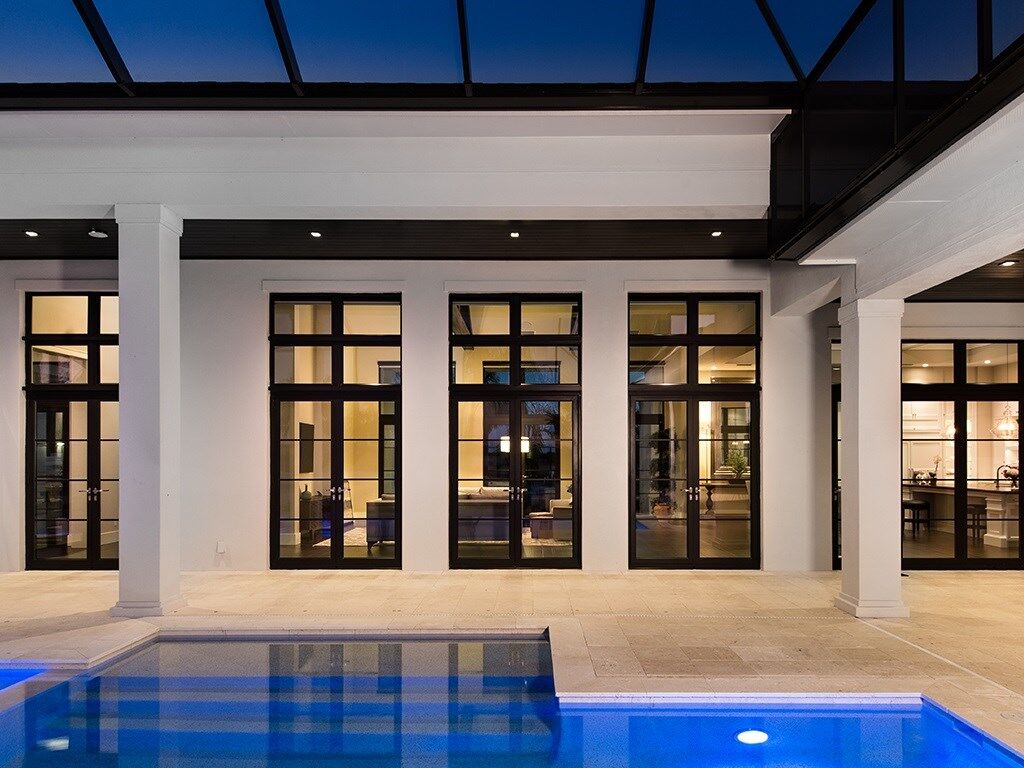 There is only one material you can choose for your accordion doors. Origin chose aluminum as its main building material because it is both light and strong. This means that it will last for a long time while still being easy to fold open.
Top Quality Aluminum Accordian Doors
They make sure the aluminum hasn't been re-forged from scraps to make sure that it always has the right mix. Any flaws in the aluminum could affect the performance or durability of a folding door, and the people at Origin want to make sure that this doesn't happen.
Aluminum is also very weather resistant, which means that your doors won't bend or warp over time. Aluminum also resists corrosion better than other metals, which makes it a better choice for places that get a lot of rain or snow.
Due to Origin's accordion doors being so durable, they're also far more tamper-proof and secure than some of the other doors out there. As well as being more durable than wood, aluminum is also more energy-efficient because it doesn't let as much heat move between the inside and outside of your home.
150 Colors to Choose From

Origin also has a lot of color options for their folding doors. There are more than 150 RAL colors to choose from.
Options for setting things up
Origin has two main types of folding doors: the OB-72 and the OB-49. Both models can be put together in many different ways. Choose whether the doors open inside or outside, and you can even choose different types of handles to match the rest of your home.
Safe and Secure
People can also choose from a sunken threshold or a more traditional one when it comes to their door threshold. There won't be a rail that you might trip over when you move from inside your house to outside, so you won't have to keep an eye out for it.
Accordion Door Model OB-72

A door model called the OB-72 was the first one made by Origin. It is still the company's best-selling product, though the OB-49 may eventually take its place one day. This door has a 72 mm sightline. This makes it look more traditional than the Ob-49 because it has a thicker frame.
In addition, the OB-72's thicker frame makes it more structurally sound than Origin's other two doors. However, the OB-72 loses visibility in exchange for being more durable, which makes it less safe. The OB-72 can be set up in a lot of different ways, including corner and bay arrangements.
Accordion Doors Model OB-49

The OB-49 is Origin's most recent folding door model. It has a 49 mm sightline, which makes it easier for you to see and let more light in because it has a smaller frame and more glass.
In spite of being much thinner than the OB-72, the OB-49 is just as durable and secure.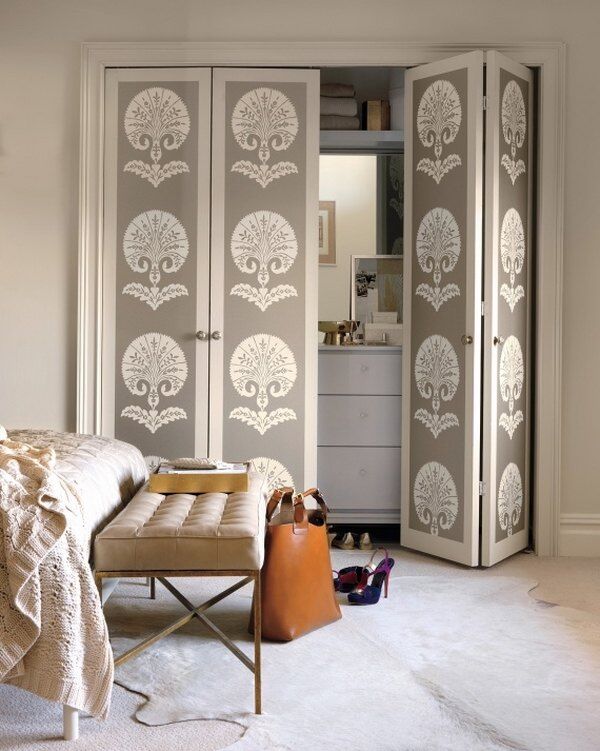 Beautiful Accordion Folding Doors
Accordion doors are a fantastic option for rooms that require to be isolated from the surrounding area. They are available in a variety of styles and come with many different options. They can be utilized in numerous settings and can be used for a variety of purposes. For example, French accordion closet doors and vinyl laminated accordion cabinet doors. These fashionable and practical doors are ideal for rooms that require swift separation.
Accordion doors are made from sturdy double-wall vinyl. They can fit 80-inch openings and are available in a variety of colors and patterns. You can also request custom sizes to meet your requirements. For example, if you're looking to build a partition between two rooms in a living room it is possible to find an accordion door that fits in this space. You can alter the hinges of doors with accordion hinges to fit any opening size.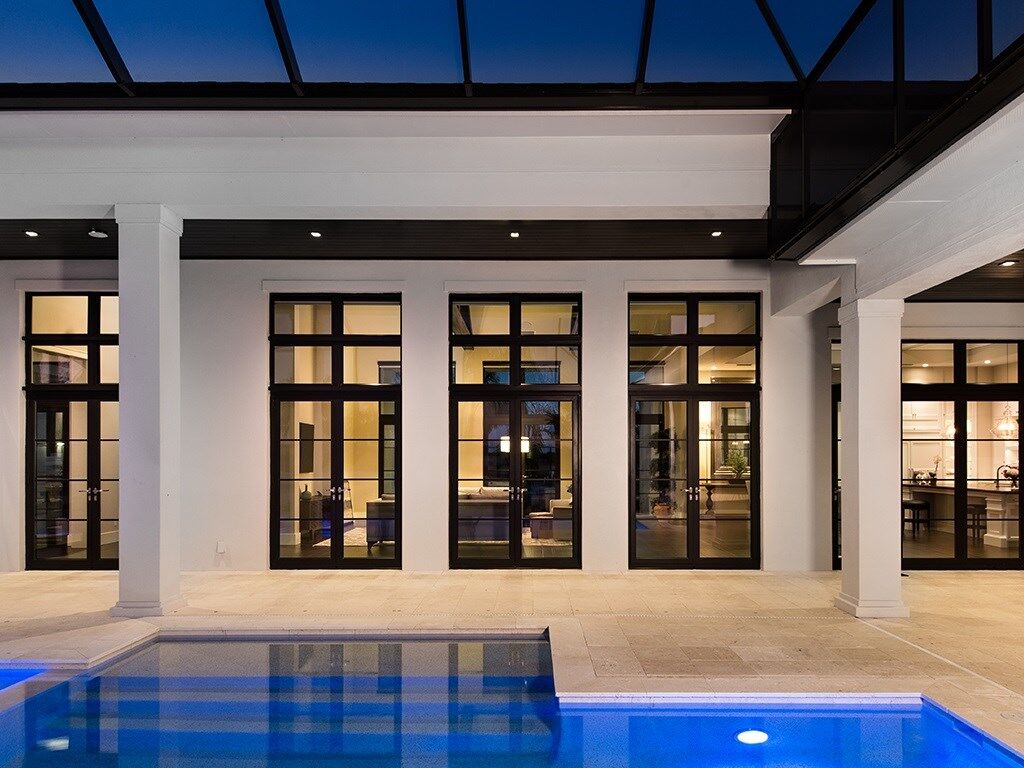 Doors with accordion panels can be from two to six feet wide and can be customized to fit large or extra-large door openings. They fold down compactly and don't take up the space they need when they are opened. When they are extended, they cover several square feet of space and can be used for a variety of applications. If you have a wider door opening, you can get double doors. They are easy to use and practical. They also last for a long time and don't need any maintenance.
Easy to Separate Living Areas
Doors with accordion hinges can be used to separate living areas. They can be used in a variety of designs, whether they are commercial or residential. To create a seamless look, accordion doors panels can be arranged to cover one another. A large portion of the doors can be left open to allow people to move freely. Based on the size of the room, you can use various kinds of doors that are accordion-style and create an effortless transition between two spaces.
Adjustable to room size
Accordion doors can be adjusted in numerous ways. You can alter the size of your door to suit the dimensions of your room. You can add an accordion door that is custom-designed for a large room or a finished basement. You can also use them for privacy purposes. They can be made to fit your preferences. They can also be used for security reasons. They can also be used for controlling sound.
Doors with accordion panels are extremely versatile. They can be employed for a variety of purposes. They can be used to divide between living spaces. They can also be used to divide two spaces. You can customize the height and width of your accordion door to meet your needs. They can be used for anything from security at home to office use. A professional is the best way to install them. Most doors come with hardware and instructions to assist you in completing the job.
Doors with accordions can be used to serve a variety of purposes. They can be used to divide a space into smaller spaces. They can also act as noise barriers in a room. They are very compact in space when folded. In comparison to conventional doors accordion doors are very practical and provide many advantages. They are portable and available in a variety of sizes and shapes. These doors can be used in offices as temporary dividers.
Excellent choice for rooms with limited space.
Accordion doors are a great choice for many applications. They are an excellent choice for rooms with limited space. They can divide space into multiple rooms. They can also be used for dividing spaces into smaller rooms. Accordion doors can be used to make both the interior and outdoor living spaces work together. They are more labor-intensive than doors and frames made of aluminum therefore, make sure you choose the best design and material that suits your needs and your budget.